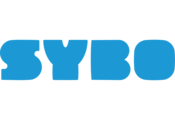 Description
Hello! We're SYBO and we are here to create awesome things.
We live to make stuff that you want to play by crafting coolness out of chaos. We're the sum of all our parts and our staff are the beating heart of everything we make and do.

We are looking for a Head of Marketing to head our Marketing initiatives and work closely with our Licensing & Commercial team.

We appreciate specialists and with your particular skill set, you will be a large part of forming the position and be a part of our entrepreneurial journey.

Sounds interesting? Take a look at the description - and let us know if you are the one we are looking for.

A cool superhero who will help us bridge players & consumers into fans!
Requirements
At SYBO Games you will:
Define marketing goals, develop marketing plans, and implement successful campaigns together with your team
Identify new marketing channels and manage relationships with external channels and publishing partners
Work with product teams to help identify features that move the needle and and improve effective LTV and retention
Provide data analysis and review the efficiency of campaigns, as well as influence future marketing strategies
Cross functional work with other teams, especially the Games team
Budget and cost responsibility - and efficiency to get best results from each investment
Plan, monitor and execute global marketing strategies across all channels in collaboration with experienced team
Work closely with Product Owners to develop, implement and coordinate marketing communication strategies of individual titles
Make sure user acquisition funnels and general marketing performance metrics, are consistently optimized and outperform targets and goals
Source, negotiate and implement B2B partnerships in terms of executing the strategy
Constantly track market dynamics, the competitive landscape, mobile app trends, game industry trends and games across freemium game space. Help find product opportunities based on this market research
What we are looking for in you?
Several years of experience running marketing teams
Experience working with merchandising and retail, as well as digital retail interest
Minimum of three years of experience in an international Marketing Department
Strategically minded and ready to get your hands dirty when needed
Provide leadership as the senior marketing strategist, developing go-to market strategies for free to play mobile games,
Excellent communication and interpersonal skills
Strong work ethic, with ability to take initiative on loosely-defined projects
Community building knowledge is also a plus
Have in-depth knowhow of to best utilize PR and build a strong PR department
Positive attitude and willing to go the extra mile
Benefits
At SYBO we build brands worthy of devotion - We believe in Solid Products, we work in a Synced Community, we make our Performance Matter, we are Passionate Colleagues and we do Daily High Fives!

What we can brag about:
The best office location in Copenhagen
A chance to do the best work of your life!
An informal and creative culture where everybody is heard
Growing and aiming for the stars, we are just starting out
We also have...
Health insurance for every employee
A pension plan
A healthy lunch buffet
Currently 17 nationalites
And a lot of fun - also when working