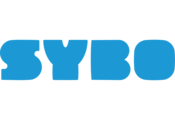 Description
Hi there! We're SYBO ‒ a mobile game studio in the heart of Copenhagen, striving to craft meaningful experiences that can be enjoyed by everyone no matter what their skill. It takes all kinds of talents to bring this vision to life, and right now we're looking for a Senior Graphic Designer to join our Brand Marketing team.


In this role, you'll create high quality animated and still images, specifically marketing material for our games and content for our social media channels. You could also be working on developing style guides for our licensing program, corporate identity for SYBO or visual identity for new IP's ‒ it all depends on your skillset and what you are passionate about!

You'll be giving direction and feedback to other artists, as well as supervising external partners on specific projects. You're comfortable with hitting deadlines, embrace honest and direct feedback and carry projects from start to finish. You'll be working closely with the Art Director to ensure a consistent look and feel across all your deliveries.


You are a team player who enjoys working with varied tasks and is willing to support SYBO's fun, fast paced and high performing Brand Marketing team on our continued quest for excellence!


We appreciate specialists and with your particular skill set, you will be a large part of forming the position and be a part of our continuous journey.


If you think this sounds like you, then what are you waiting for? Consider this your sign and smash that apply button!

Requirements
Must have:
5 years of experience working as a graphic designer or artist in the creative field. It could be another game studio, animation studio, agency or production company
Exceptional graphic design skills and portfolio
Ability to take a project from start to finish
Strong organisational skills
Expert knowledge of the Adobe CC package

Nice-to-have:
Drawing / illustration skills
Experience with web design
Experience with layout for print and presentations
2D animation or motion graphics skills.
Benefits
At SYBO we build brands worthy of devotion - we are the sum of all our parts and our staff are the beating heart of everything we make and do. Our core values are: We believe in Solid Products, we work in a Synced Community, we make our Performance Matter, we are Passionate Colleagues and we do Daily High Fives!
We can brag about:
Having the best office location in Copenhagen
Giving you a chance to do the work of your life
Having an informal and creative culture where everybody is heard - We strive for a Synced Community
We also have...
Health insurance for every employee
A pension plan
Healthy lunch buffet
Currently 18 nationalities
Lots of fun - also when working