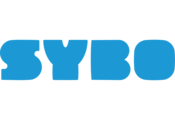 Description
Hi,
We're SYBO Games, based in Copenhagen, Denmark, and we're best known for being the developers of the most downloaded mobile game of all time, Subway Surfers, which at last count has over 1.5 billion downloads worldwide with tens of millions of people playing the game daily. While these are crazy numbers, we're not stopping there!

We've got new games in the pipeline, and we're looking for an experienced and passionate Lead Backend Engineer to help drive the efforts of our experienced team of backend engineers as we embark on these adventures.
As a Lead Backend Engineer at SYBO, you will work closely with the Technical Director of the studio in determining the overall strategy and roadmap for the server-side development on all our games. You will be leading a team of highly-skilled backend engineers, ensuring we build scalable and highly available systems that facilitate our live operations, as well as helping investigate technology and service providers that we could partner with.
As Lead Backend Engineer, you will primarily be responsible for:
High-level strategy and roadmap, in close collaboration with the Technical Director and game teams.
Overall backend infrastructure, in collaboration with the team of engineers
Leading and mentoring a highly-skilled and passionate team working across various projects
Hiring experienced engineers that are a good fit with company culture
Identifying and evaluating potential technology partners
Ensuring that operations of live systems runs smoothly, whether on our own internal backend stack or third-party backend service providers.
Requirements
We need you to be a highly skilled software engineer with proven leadership experience in a games industry context, and a strong knowledge of cloud infrastructure solutions.
We expect you to:

Have leadership experience
Have games experience, and have shipped three or more titles.
Have excellent programming skills and a desire to work with Go
Have solid experience working with databases (preferably from both SQL and NoSQL systems)
Know your way around AWS and have experience designing cloud infrastructure
Be very comfortable in a Linux based environment and its command line tools
Know why security matters and how you minimize vulnerabilities in both the code you write and the systems you design
Be fluent in English - both verbally and written
And, most importantly: have a strong passion for both making and playing games!
Additionally it would be a plus if you also:
Have a higher education degree in a relevant field
Have deep knowledge about networking and protocols
Have operational experience with backend systems and databases at scale
Have experience with C# and Unity
Benefits
At SYBO we build brands worthy of devotion - we are the sum of all our parts and our staff are the beating heart of everything we make and do. Our core values are: We believe in Solid Products, we work in a Synced Community, we make our Performance Matter, we are Passionate Colleagues and we do Daily High Fives!
We can brag about:
Having the best office location in Copenhagen
Giving you a chance to do the work of your life
Having an informal and creative culture where everybody is heard - We strive for a Synced Community
We also have...
Health insurance for every employee
A pension plan
Healthy lunch buffet
Currently 18 nationalities
Lots of fun - also when working