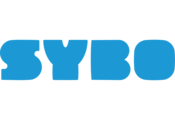 Description
Hello! We're SYBO and we are here to create awesome things.
We live to make stuff that you want to play by crafting coolness out of chaos. We're the sum of all our parts and our staff are the beating heart of everything we make and do.
We are looking for a UI Artist who will be working with our game teams - engineers, artists, producers and other designers striving to make cohesive, clear user experience, which is supported by attractive visual style.

We appreciate specialists and with your particular skill set, you will be a large part of forming the position and be a part of our continuous journey.

Sounds interesting?? Take a look at the description - and let us know if you are the one we are looking for.
Requirements
At SYBO Games you will be doing:
Working closely together with our UI team to create world class UIs for our games.
Giving feedback to- and receiving feedback from the other artists in the company.
Identify, address and solve UI challenges;
Collaborate with game designers, find the best solutions for design needs;
Work with artists to ensure cohesive UI with game style within interaction design framework and SYBO brand's guidelines;
Wireframes and layouts (we use Sketch, Photoshop/Illustrator, Principle, Unity);
Draw graphic assets;
Assemble layouts in Unity;
You should be able to say yes to all of the following statements:
I love games
I feel at home in Photoshop, Illustrator, Sketch, and/or Principle
You should feel comfortable drawing high-quality cartoony and stylised UI elements for the entertainment industry
you have an background as an 2D artist and developed into an UI aritst
Self-driven, great interest in mobile F2P games, positive and solution-oriented attitude;
Strong graphic design and artistic skills, typography, colour theory etc.;
Expert knowledge in game UI design
3+ years working in game industry on a similar position
I am fluent in English (written and spoken)
Your application must include:
Work portfolio
Brief presentation of yourself
Why we are the perfect match
Show a strong desire to work with toonie games
In your portfolio, include at least one FTP game you have worked with
Benefits
What we can brag about:
The best office location in Copenhagen
A chance to do the work of your life
An informal and creative culture where everybody is heard
We also have...
Health insurance for every employee
A pension plan
A healthy lunch buffet
Currently 17 nationalites
And a lot of fun - also when working