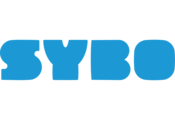 Build and Release Engineer
Description
We're SYBO, makers of the most downloaded mobile game in the world, Subway Surfers, with over 2 billion installs - that's a big chunk of the world's population!
Loveable characters, vibrant environments and finely-tuned gameplay that keeps you coming back - that's what we're about! We live to bring these imaginative worlds to life, by crafting games and experiences that people love to play and engage with.
We're looking for an experienced Build and Release Engineer to own the cross-platform build pipeline and continuous integration process for all our games, and to be in charge of our app store releases on all targeted platforms. As part of this role, you will work within the Shared Game Services team, reporting directly to the Lead Tools Engineer and collaborating closely with our game teams, to be part of the backbone of how we take our products from development to release.
Sound interesting? Then read on and let us know if you're the one we are looking for!
Responsibilities:
Maintain the build servers and our extendable build pipeline, making it more robust and efficient in generating builds for games.
Ensure game teams have access to metrics like build time, build size and how best to optimise for the target platforms.
Maintain the developer presence on both platforms, including the management of app store entries, provisioning profiles, certificates, keystores, etc.,
Coordinate releases of game builds to the app stores in time for their respective launches, soft launches, beta tests, pre-registration and so on.
Ensure compliance requirements are met for certification on the app stores, including updates to plugins and project settings.
Work on in-house tools for game development with Unity
Requirements
3+ years experience working in mobile games on shipped titles
Proficiency with Android Studio, Xcode and Unity
Strong C# experience a must; creating build scripts with Python a plus
Experience in continuous integration and delivery with Jenkins
Familiarity with App Store Connect and Google Play Store dashboard setups, and development processes.
Excellent problem solving, critical thinking, and communication skill
Understanding of mobile Free-to-Play mechanics and design concepts
Benefits
At SYBO we build brands worthy of devotion - we are the more than the sum of our parts and our staff are the beating heart of everything we make and do. Our core values are: We believe in Solid Products, we work in a Synced Community, we make our Performance Matter, we are Passionate Colleagues and we do Daily High Fives!
What we can brag about:
The best office location in Copenhagen
A chance to do the work of your life
An informal and creative culture where everybody is heard
We also have...
Health insurance for every employee
A pension plan
Healthy lunch buffet
Currently 20 different nationalities
And a lot of fun!
Did you know that:
Denmark is one of the happiest countries on earth? http://goo.gl/LLaIyi