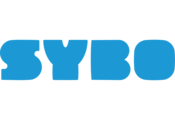 Description
Don't see a position that will fit you - but still wan't to be a part of SYBO Games?
Fear not - push the apply button, and let us know why you are so awesome that we can't go on without you on the team.
If you are an artist - please make sure that we get a link to your portfolio and/or show-reel.
Please note that we only reach out to you, if we see a good match to one of our vacancies.
If there is no immediate match, we do keep your details on record for any future match. Your data is handled according to GDPR and you can always contact us with a request to be deleted from our records.