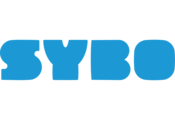 Description
We're SYBO and we are here to build awesome things.

We live to make stuff that you want to play by crafting coolness out of chaos. We're the sum of all our parts and our staff are the beating heart of everything we make and do.
At the moment, we are looking to strengthen our data analyst team. You will be a skilled Game Data Analyst with a passion for games, problem solving and big data sets. If you are a specialist and with your particular skill set, will have a chance to form the position and be a part of our continuous journey.
Sounds interesting? Take a look at the requirements - and let us know if and why you are the one.
Requirements
You will proactively employ product knowledge and quantitative analysis to optimise every facet of player retention and monetization. Your work will produce the insights required by game design, production and marketing teams.
What's your role?
Work closely with engineers to design the collection of game event logs and ensure data quality.
Construct and monitor dashboards for essential game metrics.
Conduct thorough and data informed analyses, leading to actionable insights.
Create logical and intuitively flowing reports for different stakeholders.
Relate core game loops, features and mechanics to KPIs within an ARM framework (acquisition, retention, monetization).
Design AB tests and interpret the results to extract meaningful takeaways.
Who you are
Ability to pick actionable and meaningful insights from data analysis.
Demonstrated understanding of statistics and cohort analysis.
Exceptional ability to ideate and prioritise potential analyses based on financial impact.
Ability to employ the scientific method in a fast-paced environment in an ad-hoc manner.
Proactive, resourceful and a quick and eager learner.
Down-to-earth, with a team-oriented personality.
2+ years experience with analytics and data preferably in the games industry
Thrive in an Agile environment.
Working knowledge of PostgreSQL (or any SQL dialect).
Experience with a data visualisation tool (such as Tableau, Qlik, Mode).
Working knowledge of R and/or Python.
Previous experience in the (mobile) games industry.
An advanced degree such as Master, MBA or PhD.
Loving games is a plus!
Bonus skills (not mandatory, but good to have):
Experience with a data visualization tool (such as Tableau, Qlik, Mode).
Working knowledge of R and/or Python.
Experience in the (mobile) gaming industry.
An advanced degree such as Master, MBA or PhD.
Benefits
What we can brag about (other than this is the coolest job(s) ever!!):
The best office location in Copenhagen
A chance to do the work of your life
An informal and creative culture where everybody is heard
We also have...
Health insurance for every employee
A pension plan
Healthy lunch buffet
Currently 20+ nationalities
And a lot of fun - also when working
We are an equal opportunity employer and value diversity at our studio. We do not discriminate on the basis of race, religion, colour, national origin, gender, sexual orientation, age, marital status, veteran status, or disability status.