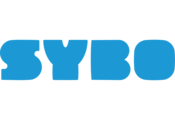 Description
Hello! We're SYBO and we are here to create awesome things.
We live to make stuff that you want to play by crafting coolness out of chaos. We're the sum of all our parts and our staff are the beating heart of everything we make and do.
At the moment we are looking to strengthen our presence on the F2P scene with a Senior Product Manager to make 2017 the breakout year in mobile social gaming.
We appreciate Generalists and with your particular mix of skills, you will be a large part of forming the position and be a part of our continuous journey.
Sounds interesting?? Take a look at the description - and let us know if you are the one we are looking for.
Requirements
Duties/Responsibilities:
Report directly to the Head of Games, with complete P&L responsibility. Work shoulder to shoulder with the IP's Producer to ensure the correct execution of the product roadmap.
Collaborate on a daily basis with the game designers to conceptualize features that aim at reaching business goals.
Liaise regularly with the Business Intelligence team to analyze game data to extract customer insights that lead to improved/new features and provide results follow-up.
Develop in-game events and promotions that drive retention, engagement and revenue.
Create a collaborative environment, where ideas and suggestions are welcomed by everyone.
Define of the game's Strategy and Business Goals.
Take responsibility for the full product/game life-cycle.
Measure the success of product features after release and optimize their performance through rapid, data-driven iteration.
Regularly monitor the development of the market / competing game categories & business models.
Identify, define and prioritise solutions that improve marketing's efficiency, operating expenses and time to deployment

Skills/Experience Required:
Extensive experience as a leading Product Manager in live games where you had full ownership of the product strategy and product performance.
Exceptional analytical skills.
Experience building models and defining data needs.
Exhibit sound product judgment, ability to formulate product strategy and present clear measurable objectives that will lead to achieving our business goals.
Provide valuable input into business cases based on in-depth data analysis and demonstrate how that analysis impacts key product metrics
BA/BS degree from a top university.
Self-direction, drive and leadership.
A passion for games and gaming.
High level of proficiency in Excel.
Experience in launching a game -
Strong verbal and written communication skills in English
Experience working in an agile environment is a plus
Benefits
At SYBO we build brands worthy of devotion - we are the sum of all our parts and our staff are the beating heart of everything we make and do.
Our core values are: We believe in Solid Products, we work in a Synced Community, we make our Performance Matter, we are Passionate Colleagues and we do Daily High Fives!
What we can brag about:
The best office location in Copenhagen
A chance to do the work of your life
An informal and creative culture where everybody is heard
We also have...
Health insurance for every employee
A pension plan
Healthy lunch buffet
Currently 20 nationalities
And a lot of fun - also when working
Did you know that: