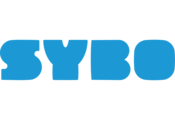 Description
Would you like to be part of one of the most successful mobile gaming companies in the world, and reach millions and millions of users on a daily basis with the systems you build?
Then we have got the perfect job for you!

As an backend engineer at SYBO Games you will be an intricate part of solving the many tough challenges we face when building very ambitious top notch free-to-play games that can stand toe-to-toe with the very best out there. We are convinced that the only way to accomplish this is by putting quality first and by ensuring that we build robust, scalable and highly available systems.
Building backend systems for these games present many different challenges across a wide range of skill sets:
Building game services utilizing HTTP based APIs, batch processing and client-server services using Go
Building game servers that execute game code and facilitate synchronous multiplayer using C# and .NET Core
Build and operate the infrastructure of our live games using various tools and AWS
While we only require you to be an expert in the game services domain, you must be a well rounded engineer that is both able and willing to take on tasks from any of these areas. We are a small team and we need everyone to be able to step up and have the ability to handle the majority of issues that could pop up - especially those that might directly affect our players.
As a backend engineer, you will primarily be responsible for:
The design and implementation of concrete game services
Help maintain and improve the code quality
Taking an active part in ensuring that our roadmap and architecture fits the bigger picture of what we are trying to accomplish
Requirements
Obviously we need you to be a highly skilled software engineer with a keen sense of details and a firm grasp on creating highly robust, scalable and flexible backend systems.
We expect you to:

Have excellent programming skills and a desire to work with Go
Have solid experience working with databases (preferably from both SQL and NoSQL systems)
Be very comfortable in a Linux based environment and its command line tools (we use Amazon Linux/Ubuntu)
Know why security matters and how you minimize vulnerabilities in both the code you write and the systems you design
Be able to keep a cool head under pressure - if an issue pops up in a live production environment we must be able to fix them quickly and efficiently!
Be fluent in English - both verbally and written
And, most importantly: have a strong passion for both making and playing games!
Additionally it would be a plus if you also:
Have a higher education degree in a relevant field
Have experience with C# and Unity
Have deep knowledge about networking and protocols
Have experience with server authoritative synchronous multiplayer and building game servers
Know your way around AWS and experience designing cloud infrastructure
Have operational experience with backend systems and databases at scale
Benefits
At SYBO we build brands worthy of devotion - we are the sum of all our parts and our staff are the beating heart of everything we make and do. Our core values are: We believe in Solid Products, we work in a Synced Community, we make our Performance Matter, we are Passionate Colleagues and we do Daily High Fives!
We can brag about:
Having the best office location in Copenhagen
Giving you a chance to do the work of your life
Having an informal and creative culture where everybody is heard - We strive for a Synced Community
We also have...
Health insurance for every employee
A pension plan
Healthy lunch buffet
Currently 18 nationalities
Lots of fun - also when working