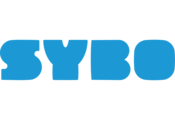 Description
Are you our next world-class HR Manager?
At SYBO, we make awesome games and entertainment experiences for our fans and audiences around the world.
We're the sum of all our parts and our staff is the beating heart of everything we make and do.
We are seeking a strategic HR Manager to take us to the next level of our growth journey, and lead the effort to scale the organization in the best possible way.
We appreciate specialists and with your particular skill set, you will be a large part of designing the position and be an integral part of our entrepreneurial journey.
Sound interesting? Take a look at the job description - and let us know if you are the one we are looking for:
A skilled professional who can bring focus to the HR function, good leadership to the company and participate in its growth.
Requirements
Drive HR
Reporting directly to the CEO, you will create and own the HR strategy, building the HR function and required processes to match the needs of our growing business. You will be responsible for ensuring that the right competencies are always available at all levels of the organisation. Acting as a valuable sparring partner, coach and trusted advisor for leaders across the organisation, you will help create a shared management language. You ensure that all new employees acquire the unique DNA and culture of SYBO through a period of intense growth.
Your main responsibilities will be:
Find best-in-class talents, in Denmark and abroad, and help to prudently grow the SYBO family
Partner with senior and line managers to keep employees happy and highly-motivated
Have the full overview of HR processes
Our wish list of future deliverables includes:
Setting up a simple, effective HRM system
Creating framework for hiring, compensation and development
Creating framework and process for performance reviews
Ensuring frequent events, internal for development, external for reputation and hiring
What we look for in you?
Relevant HRM background
At least 5-7 years of experience as HR Manager, HR Business Partner or similar
Experience from international organisations
Fluency in English and Danish written and spoken
Ambitions to be the world's best HR Manager
Benefits
Who we are/Our Values:
At SYBO we build brands worthy of devotion. Our core values are: We believe in Solid Products, we work in a Synced Community, we believe that Performance Matters, we are Passionate Colleagues and we do Daily High Fives!
We can brag about:
Having the best office location in Copenhagen
Giving employees the opportunity to do their best work
Having an informal and creative culture where everybody is heard
We also have...
Health insurance
A pension plan
Healthy, organic lunch buffet
Massages and training
Diverse team; currently 19 nationalities