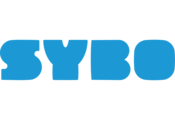 Description
We're SYBO, makers of the most downloaded mobile game in the world, Subway Surfers, with over 2 billion installs - that's a big chunk of the world's population!
Loveable characters, vibrant environments and finely-tuned gameplay that makes you want to give it just one more go - that's what we're about! We live to bring these imaginative worlds to life, by crafting games and experiences that people love to play and engage with, and to do so, we need you! Yes. You!
We're looking for a Tools Engineer to join our family, to be part of a live title that is played on a daily basis by tens of millions of users, or plunge straight into one of our new, exciting projects that we're spinning up!
As we work in small teams, we're looking for creative generalists, who are passionate about making games, coming up with ideas and taking on any of the various tasks that are involved in game development, from gameplay to meta-game systems to SDK integrations and everything in-between.
Sound interesting? Take a look at the role, and give us a shout if you think you're the one!
Requirements
Bachelor's Degree in Computer Science or related area
3+ years professional experience shipping titles on mobile platforms (iOS / Android)
Proven Unity experience, at least intermediate level
Demonstrable tools programming knowledge, including API design, client-side system architecture, extending and creating Unity editors, FileIO, serialisation, and more...
Strong knowledge of OOP languages, primarily C#
Familiarity with widely-used design patterns, algorithms and software engineering principles
Ability to write clear, modular, robust and reusable code
Team player, that can communicate well with the rest of the team
Fluent in English - both verbally and written
And, most importantly: have a strong passion for both making and playing games!
Responsibilities
Work directly with the Tools Lead on the Tools Team, reporting directly to the Studio Lead
Collaborate with game teams to gather new requirements for C#/Unity tools to support our Game Engineers and Python/Maya tools to support our Artists and Animators
Design, develop and document new in-house Tools components
Integrate 3rd-party plugins into Tools components
Refactor, optimise and maintain existing code base. Fix bugs and issues on tools
Research new features in software (Unity, etc...) to expand team capacity
Benefits
What we can brag about:
The best office location in Copenhagen
A chance to do the work of your life
An informal and creative culture where everybody is heard
We also have...
Health insurance for every employee
A pension plan
Healthy lunch buffet
Currently 20+ nationalities
And a lot of fun - also when working
We are an equal opportunity employer and value diversity at our studio. We do not discriminate on the basis of race, religion, colour, national origin, gender, sexual orientation, age, marital status, veteran status, or disability status.