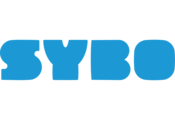 Product Marketing Manager
Description
Hi there! We're SYBO ‒ a mobile game studio in the heart of Copenhagen, striving to craft meaningful experiences that can be enjoyed by everyone no matter what their skill. It takes all kinds of talents to bring this vision to life, and right now we're looking for a Product Marketing Manager to join our Brand Marketing team.
The Product Marketing Manager will be joining a close-knit team to bring free-to-play titles of premium quality to gamers globally. The ideal candidate has a strong focus on delivering and executing innovative marketing strategies that will capture the attention of gamers and keep them engaged in our products.
Requirements
Development of marketing plans and execution for product launches, game content updates and in-game promotions.
Create and lead successful marketing campaigns across multiple channels to efficiently drive product awareness, adoption, engagement, and retention.
Work closely with our Brand Marketing Team to understand the development roadmap, identify key selling points and provide recommendations for marketing support.
Gain a deep understanding of our customers through quantitative and qualitative analysis.
Work closely with PR, Brand Marketing, Head of Games and executive teams to achieve business goals.
Conducting market research, benchmarks, polls and consumer studies to ensure that our games are targeted to the right people.
Ensure consumer messaging and brand positioning are consistent across all channels.
Drive the development of new promotional programs and help identify marketing best practices within and outside of the games industry to effectively promote our products.
Develop marketing strategies and plans to achieve our worldwide consumer product goals.
Identify the target audience of our games, as well as, positioning, values, and selling points.
Collaborate with internal and external teams and lead the development of all brand-related content, product and communication assets.
Co-ordinating customer care activities/messaging, as well as defining specific game customer care policies when needed.
Deep understanding of free-to-play acquisition, retention and monetization key product indicators.
Reports to Head of Games and Head of Brand Marketing.
Experience launching F2P mobile games essential
Qualifications

5+ years of relevant work experience in fields such as product marketing, or product management.
Ability to work independently and collaborate effectively with internal and external teams.
Excellent oral and written English communication skills.
Demonstrated ability to liaise with with external partners and build and maintain positive relationships.
Strong project planning and organizational skills.
Effectiveness and comfort at working independently in a fast-paced, entrepreneurial, and fluid environment with the ability to adapt, spot issues early, and escalate.
Effective communicator, enthusiastic and capable of leading projects.
Passion for and understanding of videogame technologies and the consumer gaming landscape.
Experienced in launching new products - including soft launch of mobile games.
Experience at a major video game publisher or entertainment company a plus.
Benefits
At SYBO, we build brands worthy of devotion - We believe in Solid Products, we work in a Synced Community, we make our Performance Matter, we are Passionate Colleagues and we do Daily High Fives!
What we can brag about:
The best office location in Copenhagen
A chance to do the work of your life
An informal and creative culture where everybody is heard
We also have...
Health insurance for every employee
A pension plan
Healthy lunch buffet
Currently 20 nationalities
And a lot of fun - also when working
Did you know that: