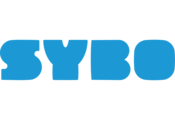 Strategy Student for CEO support
Description
Do you want to work under the hood of one of the worlds most successful mobile games developers?
At SYBO, we make awesome games and entertainment experiences for our fans and audiences around the world.
We're the sum of all our parts and our staff is the beating heart of everything we make and do.
We are seeking a Strategy student to work with our CEO on drafting strategic documents, taking notes, developing concepts and number-crunching. You will spar with our Finance Manager, Legal Counsel, HR and the EA. The role will develop as the candidate and the company does. So you need to be ambitious and self-driven, yet patient and accommodating.
Sound interesting? Take a look at the job description - and let us know if you are the one we are looking for.
Requirements
Some but not all you will be doing are:
· Development and continuously updating of strategy papers and plans
· Calculation and co-author of Business Cases
· First read and analysis of legal and business documents
· Preparation of workshops and slides dispositions
· Broad market research in entertainment, gaming, and business media
· Communication and contact to important strategic collaboration partners
What we are looking for in you:
· You are just about to enter your master studies in Strategy, Economics or similar
· You have good understanding of business needs and possesses organisational flair
· Excellent communication skills and fluency in English written and verbal
It is an absolute plus if you know about the Danish and international Games Industry already.
The position is approximately 15-20 hours a week.
Benefits
Who we are/Our Values:
At SYBO we build brands worthy of devotion. Our core values are: We believe in Solid Products, we work in a Synced Community, we believe that Performance Matters, we are Passionate Colleagues and we do Daily High Fives!
We can brag about:
· Having the best office location in Copenhagen
· Giving employees the opportunity to do their best work
· Having an informal and creative culture where everybody is heard
We also have...
· Health insurance
· A pension plan
· Healthy, organic lunch buffet
· Massages and training
· Diverse team; currently 19 nationalities