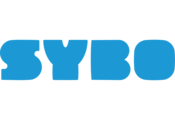 IT Assistant - Part time.
Description
Do you want to work under the hood of one of the worlds most successful mobile games developers?
At SYBO, we make awesome games and entertainment experiences for our fans and audiences around the world.
We're the sum of all our parts and our staff is the beating heart of everything we make and do.
Position's primary focus will be in the areas of computer operations, user and desktop support (hardware and software), Performs a variety of moderately complex information technology support duties to ensure smooth delivery of technology services. Monitors, operates, or coordinates and assists others in the operation of computer hardware, software, and peripherals in order to achieve desired results.
Updates supervisor on status of projects or technical issues. Exercises judgment and creativity in selecting and applying procedures correctly, and determines when to refer problems to the supervisor or next level of support.

Requirements
Some but not all you will be doing are:
Provides assistance in the use of personal computer hardware and software;
Sets up and configures desktop computers, peripherals and accounts;
Installs software and installs and repairs hardware and peripherals;
Need to have experience with networking and domains;
Experience with GIT/SVN preferred;
Diagnosing problems, implements corrective action procedures within prescribed guidelines and/or escalates to other technical resources as appropriate;
Maintains systems and databases;
Administers user accounts;
Working across various in house teams supporting varied infrastructure and workflow requirements;
Maintaining Virtual environments using VSphere and/or Virtual Box;
Designs and produces basic reports;
Sets up and submits production jobs and edits and debugs computer output;
Transfers computer files between platforms;
Provides basic troubleshooting, repair and maintenance for computer equipment (e.g., disk drives, memory) and may assist with testing personal computers and peripherals on a network to diagnose, hardware versus software problems;
Acts as a customer liaison for the computing operation, communicating, resolving, and/or initiating the resolution of problems and concerns;
Maintains records;
Contributes to unit goals by accomplishing related duties as required.

Who you are
· You are maybe already studying on HTX, ITU or KEA with a relevant background for this position
· You have good understanding of business needs and possesses organisational flair
· Excellent communication skills and fluency in English written and verbal
It is an absolute plus if you know about the Danish and international Games Industry already.
The position is approximately 15-20 hours a week.
Benefits
Who we are/Our Values:
At SYBO we build brands worthy of devotion. Our core values are: We believe in Solid Products, we work in a Synced Community, we believe that Performance Matters, we are Passionate Colleagues and we do Daily High Fives!
We can brag about:
· Having the best office location in Copenhagen
· Giving employees the opportunity to do their best work
· Having an informal and creative culture where everybody is heard
We also have...
· Health insurance
· A pension plan
· Healthy, organic lunch buffet
· Massages and training
· Diverse team; currently 20+ nationalities
We are an equal opportunity employer and value diversity at our studio. We do not discriminate on the basis of race, religion, colour, national origin, gender, sexual orientation, age, marital status, veteran status, or disability status.