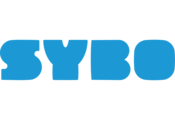 Technical Producer, Shared Game Services.
Description
We're SYBO, makers of the most downloaded mobile game in the world, Subway Surfers, with over 2 billion installs - that's a big chunk of the world's population!
Loveable characters, vibrant environments and finely-tuned gameplay that makes you want to give it just one more go - that's what we're about! We live to bring these imaginative worlds to life, by crafting games and experiences that people love to play and engage with, and to do so, we need you! Yes. You!
We're looking for a Technical Producer to join our family, helping to drive the day-to-day operations and strategic planning for our Shared Game Services group, providing tools and services to support both our live games, played by millions of users, and our exciting upcoming projects.
Sound interesting? Take a look at the role, and give us a shout if you think you're the one!
Responsibilities:
Work with the game teams, the Tools Lead, the Backend Lead and the Technical Director to drive the roadmap for Shared Game Services.
Participate in the creation, coordination, tracking, and management of the schedules to ensure that our Shared Game Services teams deliver on time and quality.
Provide motivation and direction to ensure that goals, objectives, milestones, and deliverables are achieved.
Evaluate risk and proactively ensure that all redundancies are in place to counteract potential issues and ensure that solutions are of acceptable quality.
Contribute to a positive work environment and a healthy team culture.
Discuss technical challenges and bottlenecks with the team and internal customers to identify the optimal path forward in a collaborative.
Communicate plans and accomplishments in an exciting and informative way to key stakeholders and the studio at large.
Requirements
If we should put some words on you - they would probably be something like:

Bachelor's Degree in Computer Science or related area
3+ years professional experience in a technical or production-related role within the games industry
Structured individual with strong communication skills that can rally a team around shared goals to deliver on time and quality
Familiarity with widely-used design patterns, algorithms and software engineering principles
Experience with various project management methodologies - and familiar to Agile development and frameworks like Scrum, Kanban, XP
Knowledge of technical pipelines and flows as well as development processes
Strong knowledge in issue tracking software, and other online project management tools
Thrive working in an international and multicultural team driven environment
Team player, that can communicate well with the rest of the team
Fluent in English - both verbally and written
And, most importantly: have a strong passion for both making and playing games!
It is a big plus if you...
Proven Unity experience, at least intermediate level
Have experience from within F2P mobile games or from an established successful F2P game studio
Have a higher education degree in a related business and / or technical field, or a Project Management Professional (PMP) certification
Benefits
Who we are/Our Values:
Having the best office location in Copenhagen
Giving employees the opportunity to do their best work
Having an informal and creative culture where everybody is heard
We also have...
Health insurance
A pension plan
Healthy, organic lunch buffet
Massages and training
Diverse team; currently 20+ nationalities
We are an equal opportunity employer and value diversity at our studio. We do not discriminate on the basis of race, religion, colour, national origin, gender, sexual orientation, age, marital status, veteran status, or disability status.