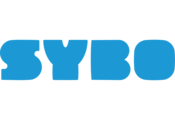 Description
We're SYBO ‒ a mobile game studio in the heart of Copenhagen, striving to craft meaningful experiences that can be enjoyed by everyone no matter what their skill. It takes all kinds of talents to bring this vision to life, and right now we're looking for a Social Media Intern to join our Brand Marketing team.
The Social Media Intern will be a passionate and energetic individual with a mission to engage with our awesome SYBO community every day, and to help out the Brand Marketing Team with daily activities.
A unique opportunity for someone interested in social media or video games as a career to get practical experience working in the video games industry for a leading mobile studio.
We expect that you take on the internship as part of your studies and are able to credit the work done here as part of your degree completion. Ideally, you can work with us for a 6 month period, but even if your preference is slightly different, let us know.
Requirements
What we look for in you:
Passion for video games, and an understanding of the games industry, especially mobile games
Superb communicator, in both written and verbal English
Decent Photoshop skills - able to create images and animated gifs for SYBO's social media pages
Great interpersonal skills - ability to find and bond with SYBO's fan base across all of the social media channels, as well as answer player questions
Ability to use search engines to research and find great images to inspire our content
Proven level of skill in all social media platforms - Facebook, Twitter, Instagram, Snapchat, YouTube, Pinterest
PowerPoint skills to make amazing presentations
Can-do attitude - the role is really varied - we're looking for someone who doesn't mind learning new things and accepting new challenges when they arise...which is likely to be quite often!
It could be awesome, if you could say yes to some of these things as well:
Some experience creating videos using Adobe Premiere or similar - for YouTube and Facebook
Knowledge of social media analytics and digital marketing would be an advantage
What you will be doing
Assisting with content creation and publishing across all social media channels, websites, blogs, using content publishing plan provided by the Social Media Manager
Monitoring the various game communities to recognise, engage, celebrate and share fan content and conversations, across all of the SYBO social media channels (Twitter, Facebook, Instagram, Snapchat)
Helping to collect and collate data from our social media management programs and use them to assist the Social Media Manager in creating reports
Assisting the Brand Marketing team in ad hoc tasks, which include, but are not limited to creating Powerpoint decks, asset creation and event planning.
Sending out swag parcels to deserving members of our community
Maintaining the messenger bot that will answer player questions in Facebook messenger
Benefits
What we can brag about:
The best office location in Copenhagen
A chance to do the work of your life
An informal and creative culture where everybody is heard
A balanced lunch buffet
Currently 20+ nationalities
And a lot of fun - also when working


The internship is unpaid as we expect it to form part of your studies.
We have good experiences being able to offer student jobs or full time positions to our interns, provided we after our good cooperation during the internship see a good match!